01 Nov

Giving AND Receiving!
At Tony's, we believe in generosity.
Now through December 30th 2023, purchase a 100.00 Tony's gift card for only 80.00! Gift cards can be purchased with Paypal, Apple Pay, Google Pay, credit cards and in our restaurants.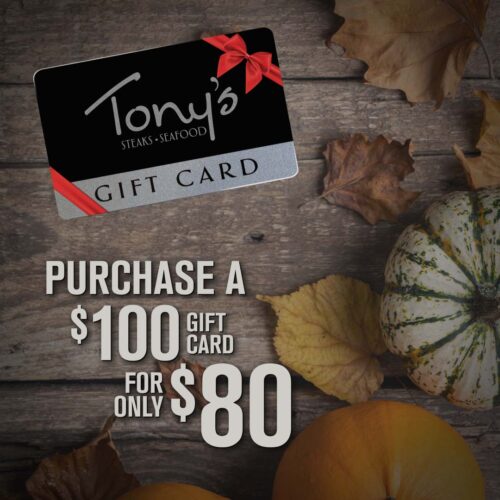 Gift cards sold in 100.00 increments. Not valid on previously purchased gift cards. Gift cards can be used at our Cincinnati, Lexington, Indianapolis and Bowling Green locations.